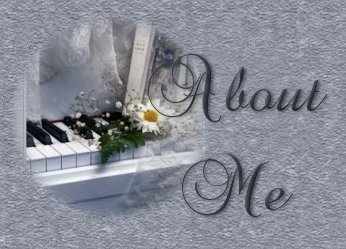 Welcome! I thought, I would create this page to share alittle
about myself. I was born and raised in the Coos Bay, North Bend
area on the Oregon coast. That is where the New Clerissa ran a
ground a few months ago. I lived there until I was 13. I really
enjoyed living there. My father works for Sauce Brother's, which
is a tug boat company. He would be gone months at a time, but
when he came home he always took me out camping, fishing, boating,
all those outdoor things. As a kid I always wanted to live in
Portland, Oregon. When I was 13 my wish had come true. But, now
as an adult, I wish I lived in the country or on the coast again.
I went to Beauty college obtained my License in 1984. I worked for
a few years and decided that I could no longer support my oldest
and myself on the pay. So, I went back to college for Medical
Assisting, My first job upon graduation was drawing blood for a
plasma donation center. About 8 months into the job our supervisor
decided to torch the building leaving us out of work. I was going
through an abusive relationship at the time. So, I decided to go
back home to North Bend. Where I found employment at a clinic. I
enjoyed my job there even more. I learned alot about specimen
processing and even more about drawing blood. After sveral months,
I found out my daughter had been sexually molested by a family member.
So, I decided to come back to Portland. I also started taking more
classes again. I wanted to obtain my National Certification In Phlebotomy.
After 6 years of seaching for a job and being rejected. I finally got one
at Alpha Theraputic (a plasma donation center). Five day's into the job,
I was rearended. I had a possible fractured vertebra in my neck. I was
taking vicodin, sulindac, ibuprophin for several months to help with
the pain. During which time I gave up my job three weeks after starting.
After about three months my lower bak started killing me. I walked
around like the huntch back of Notrdame. I went to a chiropractor,
who diagnoses me with scoliosis, chronic cerviaodorsal sprain/strain
with bilateral extension neuralgia, chronic lumbar sprain/strain with
femoral extension neuralgia, torn muscles, nerves in shoulder, neck
with arthritis setting in. Along with all this. He also told me that
I have a birth defect in my lower spine. I have two vertebrae fused
together. Which was not a problem prior to the accident. They say
you can go through life without knowing of this condition. But,
then the minute your in an accident or take a good fall it haunts
you. I'm still in the process of sueing the insurance company and
the uninsured motorist who hit me. This was two years ago this august.
They seem to think the claim is only worth 3000 and all medical paid.
I think not! Now, I'm a stay at home mom. I did get my National
Certification for Phoebotomy. But, I'm still sitting here in front
of the moniter jobless. LOL! Onto the fun things, I play the piano,
I enjoy working out in my flower garden (when weather permits).
I love flowers, all that nature has to offer. I still enjoy going
to my dads over the summer and doing all those things I so enjoyed
when I was little. I'm hooked on the 64 nintendo, Sega Saturn,
super NES, Game boy, the Sony playstation. But, then so are the kids.
I have to remind them they have thir own in their rooms. As though
three supers, two game boys in the house ain't enough. LOL


UPDATE: March 12, 2000

I am currently taking some webmaster classes via the internet
through ZDNet. I am taking basic computer programming, html,
java script. I will earn true CEU credits by doing this. the best
part is that I don't have to step into a classroom to do it. I
can stay at home, still be here when my children need me. After
completion I will persue a job in a major company in the Portlan,
Oregon area. I have settled with my insurance company. I expect to get
a check next week sometime. In which will be buying an awesome top of
the line computer from Dell. This computer is going to my daughter who
is almost 14 and will get alot of use out of it for school assignments
etc. She's pretty excited about getting it, very eager to make graphics
like I do.

Candi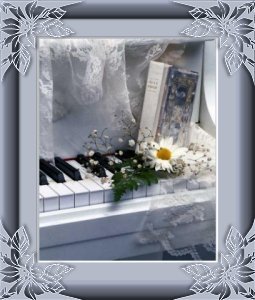 Music Playing is Ecconiase by Beetoven, but my father plays it
on the piano. Therefore, I have to dedicate this page to the
one man in my life that means the most to me. I love you Daddy.
Next time remember this Daddy! Don't walk so fast..... I still
listen to that song alot. Especially, when depressed and missing
you.

Please sign my guestbook before you leave. Thanks!
This one is full. view only. Use the one below thanks
View My Guestbook
Sign My Guestbook


Proud member of
If you were brought here through the webring. Please continue your journey by clicking on the webring 2 link. Thanks

[About Me][ADHD][William's Syndrome][Fluff's Memorial Page][In Memory of my Grandmother][Life with Violence][Kayla's Page][Domestic Violence][I Sometimes Feel Like a Pretty Ornament][Castle of Dreams][Webrings][Webrings2][Creations with PSP][Digital Art W/Bryce 4][True Believer's][Fantasy Graphic's][Fantasy Stationery][Red Rose Graphic's][Sensual Stationery][A Childs Cry For Help][Fantasy Globes][MoonLite Graphic's][Nicole's Palace][Awards This Site Has Won][Win My Award][Winner's Circle][Fantasy Card's][Net Sister's][Emotional Abuse Hurts][Candi's Angels]