Welcome to my humble home on the www. I have just added a new page dedicated to The White Rose Sister's. For those of you following the path of the Cherub Champion's webring. It has been moved to Cherub Haven. For those of you following the path of Phenomenal Women, please continue your journey by clicking on the Webring 2 button towards the bottom of the page. Thanks
Please take a minute to sign my guestbook. It won't bite I promise. Well, maybe a little nibble. ;o)
In the event this one does not work there is a back-up in the Castle of Dreams.
I am a Proud member of:
/My Corner / My fight against abuse / Domestic Violence / I sometimes feel like a pretty ornament / Dedication To My Grandmother /Spirit of a Cherub / Apply for an award / View Sample Awards / About me / My Legends page / Win my awards / True Believer / Awards this site has won / Kayla's Page / ADHD / William's Syndrome / Nicole's Site / Simba's Pride / Castle of Dreams / Webrings 1 / Webrings 2 / Adopted Friends / Dedication To Net Sister's / Dedication to White Rose Sister's / Fairy's Haven / My Site Fight page / Site Fight Gifts / Spirit Page / My Supporters / Winner's Circle / DSpirit / My Creations W/PSP / Digital Art Gallery (Original, Created By Candi, using Bryce 4) / Christmas Gifts For All / Candi's Floral Garden / Fluff's Memorial Page /
Please check out my Graphic Sites
Red Rose Graphic's
Fantasy Globes
MoonLite Graphic's
Graphic's By Candi
A Childs Cry For Help
Sensual Stationery
Fantasy Stationery
Fantasy Graphic's
NEW!
Send a virtual card to a friend or loved one from here.
An index of my site will be moving, click on next to go there. As for the moment it is still above. This process will be gradual and will hopefully be done in next day or two.
This site was created with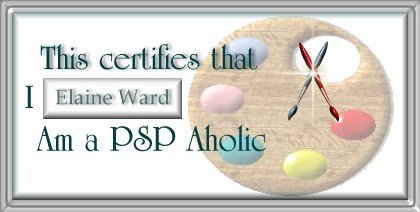 © Candi's Musical Angels. All rights reserved. All graphics created by Elaine Ward. Exceptions are the banners, linked to other sites. Site Fights, Stormy's Legends, Guestbook, Jasc etc