Welcome to the new home for the group Strictly Tutorials. Here you will find the Paintshop Pro lessons our members have been working on. We have three tutorials that are posted once a week. Usually on Mondays so that we have all week to work on them. We then share our work via email with the rest of our members. The reason for three tutorials a week is because everyone is traveling at different paces. We provide a tutorial for beginners (newbies to psp), another for those who have intermediate level skills and knowledge, and one for those who are more experienced and have a working knowledge of vectors and selections.
In some cases we may offer contests for our members and those results will be posted in our members section. Anyone may review those results. It is our goal to provide traffic to each of the members websites. Each member who places in 1st, 2nd and 3rd places will receive an award to proudly place on their website.
We also have a file section where our members have placed lots of goodies for visitors and other members to download. Please feel free to grab that cup of java and take a look around.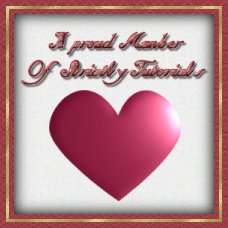 For all members of Strictly Tutorials you may take this banner by left clicking and saving image as.

For those who found themselves here by following a tutorial link and would like to join our group. The link is provided below, just enter your email address and follow the instructions on the following page.

The left side is for newbies, the middle section is for intermediate, and the right side is for more experienced users. It does not matter which tutorial/s you do. What matters is traveling at a pace and selecting the tutorials you feel most comfortable with. As you learn the uses of the tools in psp you will have the confidence to adventure onto the more difficult levels. More tutorials will be added as time permits. Please remember to show us your final results. We would love to see them.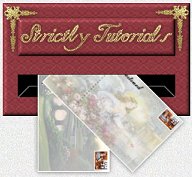 © 1997-2002 by Digital Aspects (Candi)
Duplication of graphics, content off this site is strictly prohibited without written permission of the web mistress. Best viewed with IE 4.0 or above and 600 x 800 resolution