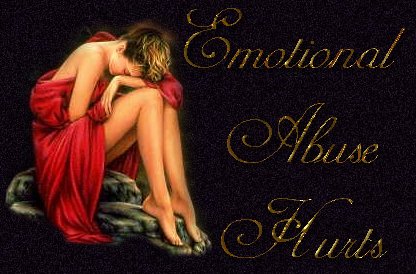 The National Domestic Violence Hotline answers about 10,000 calls each month from those experiencing domestic violence, as well as their family and friends. We provide callers with crisis intervention, information about domestic violence and referrals to local programs 24 hours a day, 7 days a week in many languages.

Call the National Domestic Violence Hotline at
1-800-799-SAFE or from a TDD at 1-800-787-3224. All this help is just one phone call away:
Crisis intervention helping the caller identify problem and possible solutions, including making plans for safety in an emergency;

Information about sources of assistance for individuals and their friends, families, and employers wanting to learn more about domestic violence, child abuse, sexual assault, intervention programs for batterers, working through the criminal justice system, and related issues; and
Referrals to battered women's shelters and programs, social service agencies, legal programs, and other groups and organizations willing to help.

The National Domestic Violence Hotline links individuals to help in their area using a nationwide database that includes detailed information on domestic violence shelters, other emergency shelters, legal advocacy and assistance programs, and social service programs. One call summons immediate help, in English or Spanish, 24 hours a day, seven days each week. We also have interpreters available to translate an additional 139 languages. The Hotline may be reached toll-free by phone from all 50 states, the District of Columbia, Puerto Rico, and the U.S. Virgin Islands.
Thank you for giving through the United Way Workplace Campaign!
Your donation helps us provide immediate help to 10,000 victims of domestic violence, their families and friends each month!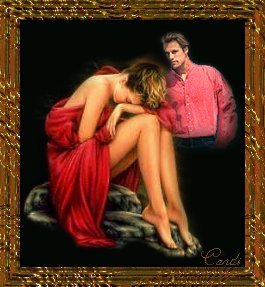 Are you or is someone you know being emotionally or physically abused?
If you answer yes to several of the following questions, we urge you to pick up the telephone and call our toll-free number, day or night.


For yourself…

Does your partner shove, hit, shake or slap you?

Does your partner make light of the abuse, insist that it didn't happen, or shift the responsibility for his abusive behavior, blaming you for it?

Does your partner continually put you down, call you names, or humiliate you?

Does your partner intimidate you through looks or actions, destroy your property, or display weapons?

Does your partner control what you do, who you see and talk to, and where you go, limiting your involvement outside the relationship?

Are you made to feel guilty about the children, or has your partner threatened to take the children away?

For family and friends…

Does she appear anxious, depressed, withdrawn, and reluctant to talk?

Does her partner criticize her in front of you, making remarks that make you feel uncomfortable when you're around the two of them?

Do you see or hear about repeated bruises, broken bones, or other injuries that reportedly result from "accidents"?

Does her partner try to control her every move, make her account for her time, and accuse her of having affairs?

Is she often late or absent from work, has she quit a job altogether, or does she leave social engagements early because her partner is waiting for her?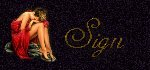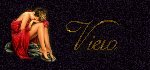 [About Me][ADHD][William's Syndrome][Fluff's Memorial Page][In Memory of my Grandmother][Life with Violence][Kayla's Page][Domestic Violence][I Sometimes Feel Like a Pretty Ornament][Castle of Dreams][Webrings][Webrings2][Creations with PSP][Digital Art W/Bryce 4][True Believer's][Fantasy Graphic's][Fantasy Stationery][Red Rose Graphic's][Sensual Stationery][A Childs Cry For Help][Fantasy Globes][MoonLite Graphic's][Nicole's Palace][Awards This Site Has Won][Win My Award][Winner's Circle][Fantasy Card's][Net Sister's][Emotional Abuse Hurts][Candi's Angels]
Web Site Design & Publication:
Candi @ Candi's Musical Angels
No part of this website to be copied/reproduced
in any way, in any media including email lists.
Candi's Musical Angels © 1999
Permission to reproduce this information granted by
telephone by the National Domestic Violence Hotline.