Welcome to my spirit page. When you leave here you will have been dusted with the spirit dust. Please pass it on to other's. The key to a good site fight is to have good spirit. My friends here won't let you leave without it. While their yelling: (in the background).
RAH! RAH! RAH!
GO TEAMS GO!
WE'LL FIGHT TO THE FINISH!
WHEN WE'RE DONE WE'LL
GO OUT FOR DINNER, A DRINK AFTER WORDS!
Laughing; they say
"ya, at McDonalds." (Cheeseburgar anyone!)
;o)

I'm here to watch over this site. Be sure not to cross any lines, or I'll have to send out the dragons, while their hungry.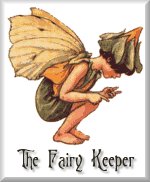 Gifts given to me on 5/28/99
Thank -You Denny
Your to good to me!!!!!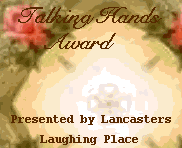 Thank-you so very much Denny. You are the best Cyber Daddy anyone could ever have. This award means alot to me. Thank-You!!!!!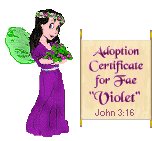 You have been dusted with the spirit potion.

Share your spirit, give the gift of a spirit flower.

Send a Spirit Flower!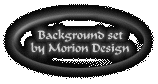 WHAT DOES SPIRIT MEAN IN THE TERMS OF COMPIEITION?

It means, to show good sportsmanship, towards team members as well as the opposing.

It means, to cheer for the other side, no matter how bad you want to win.

It means, to have fun, enjoy yourself.

It means, that everyone is a winner, no matter what.

It means, to show your spirit by creating your own spirit page.

It means, to be honest when casting your votes.

It means, to pass along the spirit stick to other's.

Check out the stats



Home

Castle Enterence

Castle

True Believers

Spirit

Friendship


Kindness