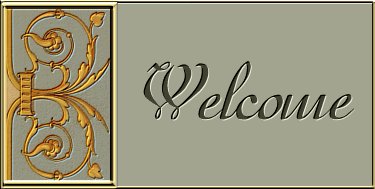 To My
True Believers
Page


To receive Fairy Candi's True
Believer Award, you must be "true of heart" and
a "free spirit".You must first submit
your site to Fairy Candi , so that she may view your site to see
if indeed you are "true of heart".
Upon submission of your site Fairy
Candi will 'flutter' on over and
take a look around. If she
so decrees that you are indeed "true of heart"
then you will come into possession of
the most honored "True Believer Award".
As part of the collection of award winners,
you will be entitled to join the below
"True Believer's Ring" to which there are
many privileges. You must first be in possession of the
True Believers Award in order to be admitted.





Submit your site for review to Fairy Candi.
Please include the following:
Name:
E-Mail:
Site Title:
Site URL: (Please make sure this is correct)
Description: Enter a short description of your site

Once your site has been reviewed
and you have received and placed your award
on your page, you may then submit your
application to True Believers Ring below.





RULES OF OUR CLAN
I. Ring Objectives
A. Those who seek acceptance into the True Believers
WebRing must themselves have been awarded
a True Believers Award. Each of the sites within
the ring in turn offers a True Believers
Award and have a section of their web site
for their award winners, thus uniting
in a common goal of remaining true to
the teachings of The Faerie Mother and The Keeper as
recorded in The Book of Books. If you have
a site you think is deserving of the true
believers award, email me at Fairy Candi and
I will evaluate your site. After you have
won a TrueBeliever's award, you will be entitled to join this ring.
B. True Believers Award Winners who wish to
become members of the WebRing may request a
personalized "Presented by" and/or the "Presented to" version
of the award by mail to The Keeper. We
encourage each member to develop their own
True Believers Award which would be
approved by the Ring Committee prior to
placement on the members site.

II. WebRing Conformity and Uniformity
A. The WebRing html code and graphic are
to be placed in a section of the members
site with no alterations or additions.
B. Each award being offered must be titled
True Believers Award.

III. True Believers WebRing and Graphic

IV THE TRUE BELIEVERS WEBRING QUEUE
Web sites who have been awarded the True
Believers Award, offer the award, and have
a section of their site for award winners,
upon application and review will be mailed
the html code and a personalized True
Believers Award for presentation. Make
application or questions concerning html code to:
Faerie Mother



True Believer Award Winners



Do You?




Behold the result of believing through
blind faith. Only the clear of heart may
see into the forgotten relm of the Fae.
Look deep within your self.
Are you a True Believer?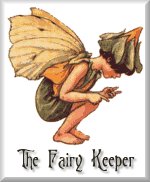 Given to me on 5/14/99. By Denny
Thank-You

Sign My Spiritbook
View My Spiritbook