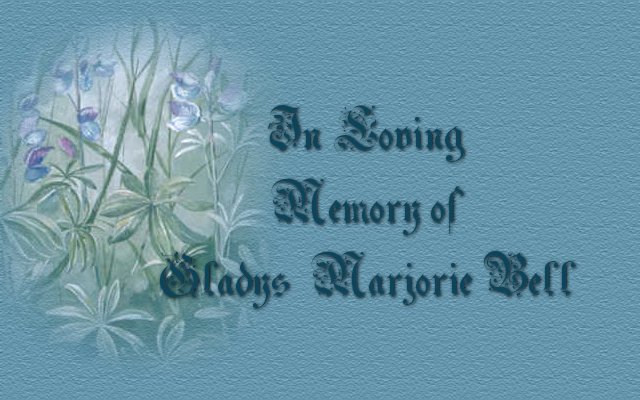 This portion of my site is still under construction while we locate and scan more pics. This is not only for the purpose of myself but for the rest of the family members who where as close to her as I was.
I hope that they will come here to remember who she was, and to remember every cherished moment they had spent with her. I did'nt really care for the old colors. So, as soon as I got some Blue foxgloves I decided it was time for an overhaul. I think the blue is much more appealing to the eye. I think I even got the dates right this time. Below is a new link which leads to a page I promised my mother I would do. it is a place in which she is able to continue to give those ever so precious gifts to her mother. There you will see christmas year round. There is a christmas tree I made that has several gifts all wrapped up under it. Although, we will not see what resides within those gifts my Grandmother will. She will continue to carry a smile of surprise on her face as wee continue to add to the gifts under that tree. The reason behind this is because several years ago my mother sent grandma a cristmas tree with all the trimmings. Every year thereafter she put up the tree and decorated it at christmas. I decided at christmas time this last year to put that page up for my mother because everytime we went shopping she was always looking for that special gift for her mother. It was sad for me to see, so with that inspiration I came up with this idea for her.
I love you both!!!!!!
The music is In the Garden, this I was told was her her favorite song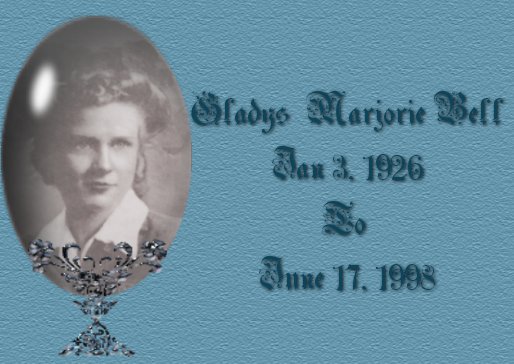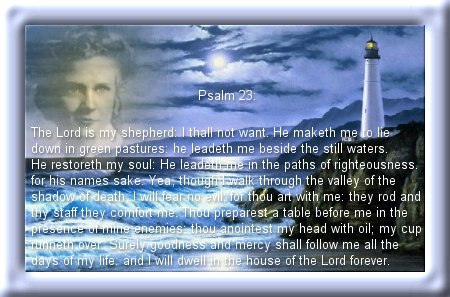 This pic was made to represent not only where she resided for so many years of her life but, also the peace and tranquility she feels now, up beyond the gates of heaven.
On our way to her funeral from Portland to CoosBay. I was looking up in the sky. At one split moment, I had seen in the clouds what appeared to be an angel. I felt a rush of excitement, (because my mother had given me a gaudian angle pendent to wear) and said "she would look after me". I told my mother about this after we got to the motel room and her reply was " it was you grandmother looking after you". I will never know this to be 100% true. But ,within my own heart it will alway's represent my grandmother in the clouds that day. I will never forget the rush I felt at that very moment. The above poem reminds me of that.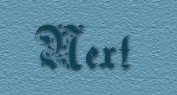 [About Me][ADHD][William's Syndrome][Fluff's Memorial Page][In Memory of my Grandmother][Life with Violence][Kayla's Page][Domestic Violence][I Sometimes Feel Like a Pretty Ornament][Castle of Dreams][Webrings][Webrings2][Creations with PSP][Digital Art W/Bryce 4][True Believer's][Fantasy Graphic's][Fantasy Stationery][Red Rose Graphic's][Sensual Stationery][A Childs Cry For Help][Fantasy Globes][MoonLite Graphic's][Nicole's Palace][Awards This Site Has Won][Win My Award][Winner's Circle][Fantasy Card's][Net Sister's][Emotional Abuse Hurts][Candi's Angels]
Web Site Design & Publication:
Candi @ Candi's Musical Angels
No part of this website to be copied/reproduced
in any way, in any media including email lists.
Candi's Musical Angels © 1999